In this 1-hour webinar, find out from Jay Abraham and Rich Schefren how to create a stable, secure, passive income allowing you to grow and thrive even in difficult economic times. In fact right now, when times are uncertain is the best time to start.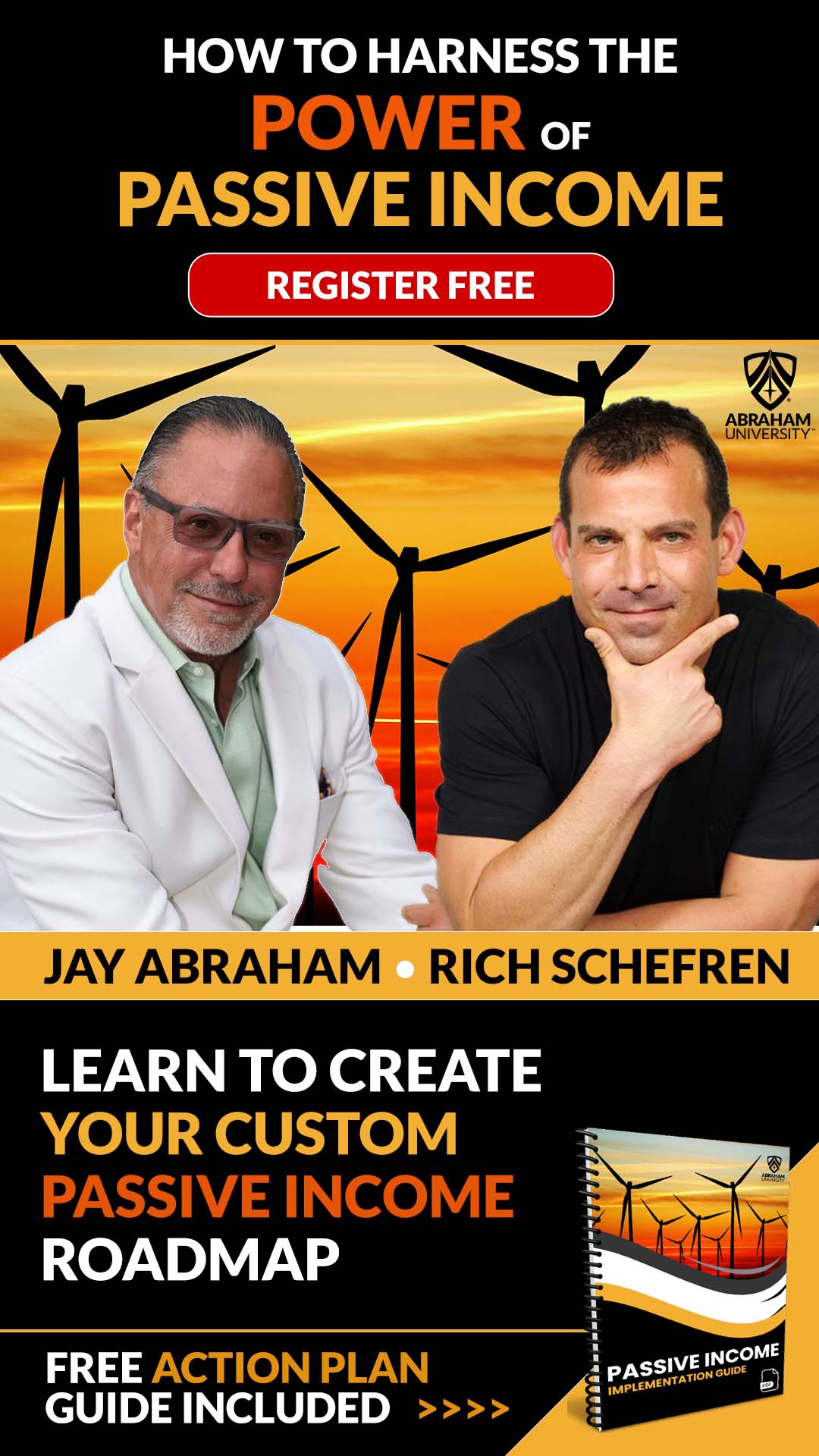 Being mentored in business by the man Success Magazine called, "possibly the greatest marketing mind alive today," FORBES named one of only five executive coaches as "the real thing," and Dave Asprey (Bulletproof Coffee) said it "would not be what it became without Jay's influence" – – could double, redouble, and even redouble AGAIN your success and prosperity.
IS YOUR BUSINESS STUCK?
NEED CASH FLOW NOW?
The economic fallout we are experiencing in the wake of COVID-19 has created a crisis situation for families and businesses around the world. While there is certainly no equal precedent for the economic impact caused by this pandemic, there are guideposts and patterns to the challenges that do have proven solutions and I want to help.
In my 1-Hour mastery course "Navigating Economic Headwinds" I'll show you proven, actionable, immediate, cash-flow-generating tactics and strategies that will help you RIGHT NOW. Whether you're an hourly employee whose been laid off with no income or a seasoned CEO trying to save or grow your business admits these raging tides, this course will help you.